Ourisman Chantilly Kia
Let's Ride Together!!!
Memory Makers
Memory Makers Photography is a professional photography company that has been serving the Northern Virginia area for over 40 years. Our services include: group and individual youth sports photography, professional digital lab printing with low prices, unique specialty products, and outstanding customer service.
Patient First
All Patient First Medical Centers are open every day of the year, including holidays. Patient First provides non-appointment urgent care for routine injuries and illnesses, as well as primary care for patients who do not have a regular physician. Each Patient First center has on-site digital x-ray, on-site laboratory, and on-site prescription drugs. Patient First was founded in Richmond, Virginia, in 1981 and currently operates medical centers in Virginia, Maryland, Pennsylvania, and New Jersey.
Titan Mechanical
Titan Mechanical and Plumbing is a Class A contractor providing services throughout the VA, MD & DC area. Our project focus is Multifamily, Commercial and Educational Housing specializing in both new and rehabilitation/conversion developments. Titan offers full turnkey Mechanical and Plumbing production services with the ability to provide Pre Construction Design Build, Design Assist, Plan and Spec with a focus on VE opportunities.
Pro-Builders Services Group
The Pro-Builders Services Group is committed to providing high quality, professional residential contracting services. If you can dream it, we can build it! From new builds, to renovations, to exterior work, go with the local licensed & insured Pros.
Appleton Campbell
Appleton Campbell has been built on trust with honesty, integrity, experience and is celebrating 45 years in business providing quality plumbing, heating, cooling and electrical service repairs and replacements. Please visit appletoncampbell.com to learn more.
Dick's Sporting Goods
The Dick's Sporting Goods family continues to offer the finest quality products at competitive prices, backed by the best service anywhere. Like you, we have a real passion for sports and are excited to bring the enthusiasm and experience to our community.
Associa Supports Kids
Associa Supports Kids is a community engagement program designed to promote child safety, learning, health, and physical fitness. Lead by our corporate mascot Scout, a golden retriever, Associa Supports Kids provides tools and resources to communities and residents, in order to encourage children to stay safe and active. This includes hosting Scout at a community event, story books for children, child safety kits, and many other Associa Supports Kids branded items to be shared with families. In addition to these tools, Associa also provides $250 team sponsorships to youth sports teams and activity organizations across the country, ranging from Pee-Wee football teams to Girl Scout Troops.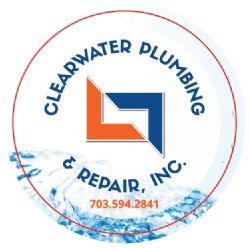 Clearwater Plumbing & Repair, Inc.
Clearwater Plumbing & Repair, Inc., is your number one choice for all your plumbing needs. We specialize in Water Line Replacements/Repairs using trench-less technology and also have a full Service Division. We can preserve your yard with no unsightly trenches in order to protect your investment. Our Top Notch plumbers are efficient, courteous and knowledgeable and our commitment to quality is second to none. Ask about our 10 Year Warranty!
Harry H. Horning Financial Services
Harry H. Horning Financial Services is a professional service wealth management firm offering clients investment, tax, insurance, estate, and mortgage solutions. Securities and advisory services offered through SagePoint Financial, Inc., member FINRA/SIPC. Harry H. Horning Financial Services is not affiliated with SagePoint Financial Inc. or registered as a broker-dealer or investment advisor. www.harryhhorning.com / 703-369-7999 / harryh@harryhhorning.com
Country Chevrolet
BIG TOWN SELECTION SMALL TOWN HOSPITALITY! Our Mission Statement: Every visitor to Country Chevrolet will be treated as an honored guest in our home. It is our mission to provide each guest with a sales/service experience so positive and delightful that they will feel compelled to recommend us to their family and friends. Everyday-Everytime-Without Fail-No Exceptions.
Northern Virginia Electric Cooperative (NOVEC)
NOVEC has an 80-year tradition of providing reliable, affordable and safe electricity to Clarke, Fairfax, Fauquier, Loudoun, Prince William and Stafford counties. With more than 175,000 customers, NOVEC is one of the largest electric co-ops in the United States. Being a cooperative means NOVEC is focused not on profits, but on serving this community and helping improve the quality of life for people looking to start a family or a business.
Velocity Wings
We take immense pride in serving the freshest wings and burgers; made from the best ingredients, sourcing local vendors as often as possible. Our wings are never frozen and always fresh and we serve burgers made from Prime Cut Angus Beef, the very best beef available.
We Let the Dogs Out 4 You
We Let the Dogs Out 4 You is a licensed, insured and bonded LLC that has offered professional pet care services since 2017. Our love of animals and passion for serving others is what sets us apart from other Pet Care Service companies in Prince William County. Our walkers and sitters are as passionate as we are about serving you and your pets. We proudly serve the Northern Virginia Community, including Bristow, Gainesville, Haymarket, Manassas and Nokesville.
Pizza NY Margherita
THE BEST AUTHENTIC ITALIAN CUISINE IN GAINESVILLE, VA. Pizza NY Margherita is a family owned and operated restaurant. The restaurant was founded by the D'Agostino family. The family moved together from Naples, Italy and started Tony's NY Pizza in 1994. In 2008, Pizza NY Margherita was founded and we are proud to be serving the best pizza in Gainesville. Now you can find Giuseppe present at the restaurant greeting each customer. Please stop by and say hello, we love meeting each of our customers!
UVA Health
Novant Health UVA Health System aims to improve the health of the communities we serve
Huttar Law